We Offer
FIRST CLASS TOLLING SERVICE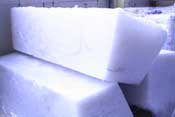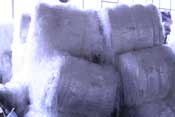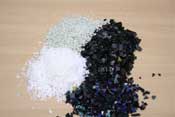 Plastic and Polystyrene Recycling Services
Plastic Granulation Service
The experience of our workforce, and the constant upgrading of plant and machinery, enables us to get it right first time every time. We are able to offer a first class granulation service for various different polymers such as Nylon 6, 6.6,12, PET, LDPE, MDPE, HDPE, ABS, PC, Polypropylene, HIPS and Polystyrene, to name but a few. On receipt of material for commission granulation, the feed stock is first weighted and then checked to ensure that there are no abnormalities with the material. The polymer is then scheduled in our work program (this practice ensures that we always complete the job on time).
Contamination free
During granulation the material undergoes continuous and periodic quality control procedures. This ensures that if any of the compound being processed is cross contaminated, this material does not find it's way into the finished product whilst processing is taking place. The material is subject to numerous filtration activities which separates any fines or other by-products.
The material is also subject to demetallising as this ensures that no contamination of any metallic type (whether ferrous or non-ferrous) can infiltrate the end product.
Investment
We have invested in various modern granulation lines which range from 30hp right up to 120hp. We are able to process material in all formats from spues up to very large lumps and head waste. We are also able to process lumps that most other plastic reprocessors can not handle due to the fact that we have an extremely large hydraulic guillotine which reduces large un-granulatable lumps into a manageable size prior to processing. All polymer can be processed through a variety of different screen sizes to produce an end product for different applications.
Our vision is to build up a reputation as being one of the finest reprocessing companies in Australia. This will be due to the fact that we employ trained operators and continually invest in modern equipment to maintain the quality and standards our customers have grown to expect from us.